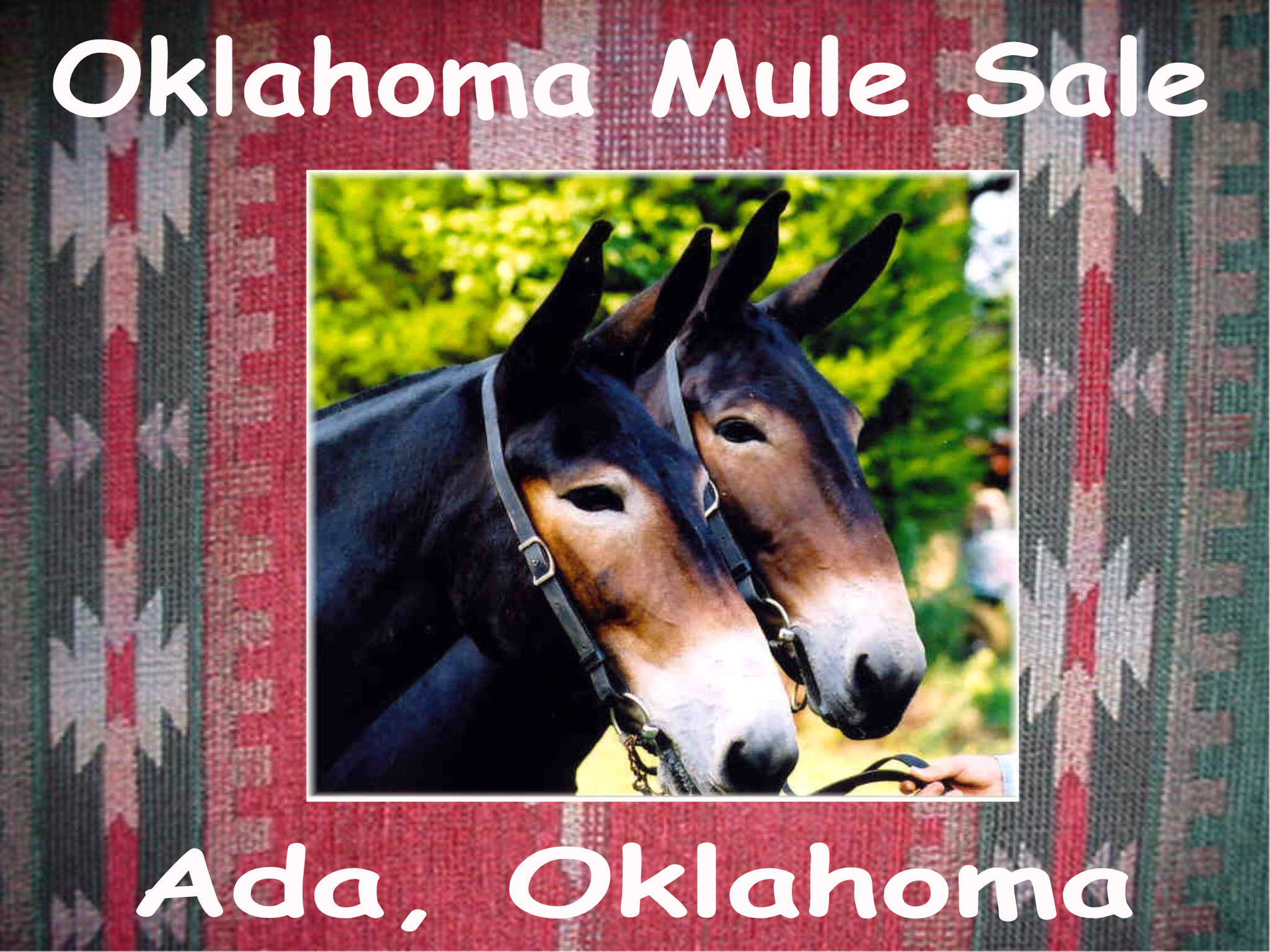 This page will provide details about the Oklahoma Mule Sales held at the Pontotoc County Agri-plex in Ada, Oklahoma. Requirements for consigning, as well as directions to the facility will be provided. This is becoming one of the best saddle mule sales in the nation. We hope to see you there !
Pontotoc County Agri-plex
Ada, Oklahoma


Fall Sale - October 1-2, 2021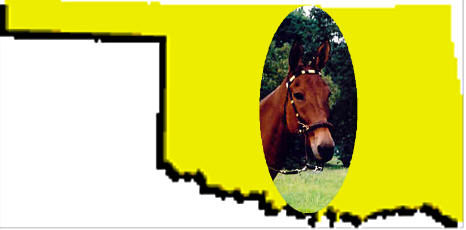 Friday - 10 AM Central

Tack & Equipment Sale

Commission 10% (minimum of $2.00 per ticket)

Pass Outs Pay 10% (maximum of $20.00 per ticket)

Note - Equipment must pertain to livestock use.

------------------------------------------------

Saturday - 10 AM Central

Livestock Sale

Jacks & Jennets sell first, then Mules & Horses.
*** Sale Order Note - At 12:30PM on Thursday, we will draw for the first 100 sale positions ***

Commission 7%

Pass Out (No Sale Fee) $20.00


NOTE - Must have current Health Certificates and Negative Coggins on livestock. Also, no more personal checks. Bring cash, travelers check, or cashiers check. We apologize for any inconvenience this may cause.

For More Information...
Contact Johnny Kelso...270-435-4229
OR
John Logsdon 580-465-8727
FOR YOUR HOTEL NEEDS IN ADA STAY AT THE QUALITY INN.
PHONE # 580-332-9000
---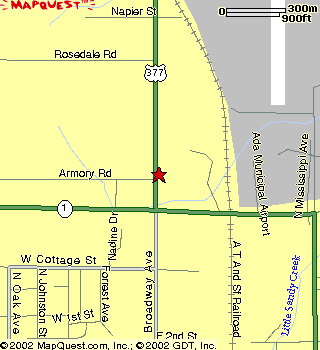 Map to the Pontotoc County Agri-plex located at 1710 N Broadway Avenue in Ada, Oklahoma. Phone : 580-332-9267. Take I-40 to exit# 200. Follow OK-99 toward Prague/Seminole. Then left on US-377 (Broadway Avenue). Look for the signs on the left.
---